The Pro Bono Counseling Project (PBCP) is a non-profit 501(c)(3) corporation founded with the goal of connecting uninsured and under-insured low-income Marylanders with compassionate and qualified mental health professionals who provide care on a volunteer basis at no cost.
PBCP was born from the vision of Sally C. Millemann, M.S.W., co-founder of Advocates for Children and Youth. In 1989, while serving as Associate Director of the Maryland Disability Law Center and President of the Maryland Conference of Social Concern, she saw a critical need that was going unmet. Too many Marylanders were at risk of "falling through the cracks" in the state's mental health care system, because they earned too much to qualify for state benefits yet could still not afford counseling on their own.
Her solution was a request for clinicians in private practice to take a single pro bono case per year, providing needed care and resources to these at-risk Marylanders. With the generous support of the Morris Goldseker Foundation and other local philanthropic organizations, the Pro Bono Counseling Project officially began on May 1, 1991, and was incorporated as a nonprofit on June 25, 1992.
Since its founding, the Pro Bono Counseling Project has helped over 30,000 individuals and families throughout Maryland connect with volunteer counselors and obtain the mental health care they could not otherwise afford. Presently, PBCP has over 800 volunteer clinicians all over the state of Maryland who give over 9,000 hours of their time each year.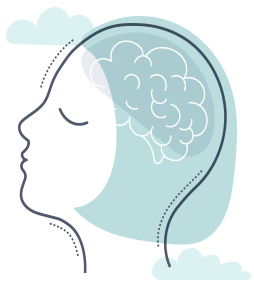 The Pro Bono Counseling Project's mission is to ensure that Marylanders with limited resources requesting mental health care are provided access to volunteer licensed mental health professionals and other necessary supportive services.
The Pro Bono Counseling Project's vision is the availability of quality mental health care for all those in need.
The Pro Bono Counseling Project's values are a commitment to compassion, dignity, resourcefulness, respect, stewardship and teamwork for all our stakeholders.